Lightning Ridge Angel Stone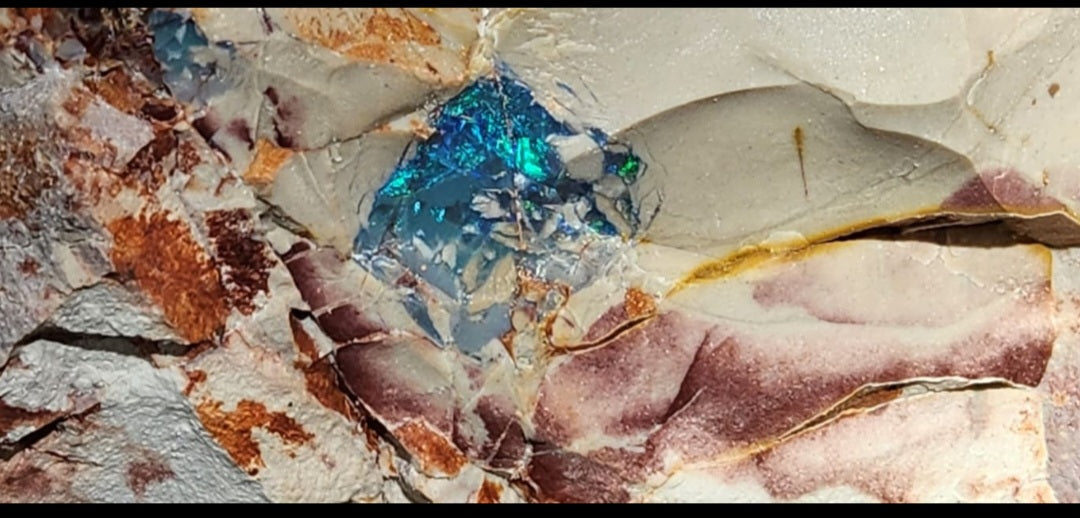 ANGEL STONE
(Above Photo: Angel Stone formation in the wall)
Angel Stone is a term used on the Opal Fields for concretions of solidified silica, it is often found in the Opal Clay Level. It is very hard and brittle and breaks off in shards as it is excavated underground. Sometimes Opal is present in these Angel Stones such as this piece below.
Here is another video below, of a Cluster of Nobbies formed in Angel Stone. This one is a biggie, & has beautiful blues, greens and reds on the top.
This is us digging beneath the areas of the Angle Stone's occasional presence, shortly after breaking though one exposing brilliant colors. 
I hope you enjoyed our BLOG. Angel Stones are so unique, & as in this case they are a good indication of Opal being present close by.
Take care Opal Lovers! & our next BLOG won't be far off.
All the Best 
Jason & Nicole
Global Opals